Adrian J Cotterill, Editor-in-Chief
Exceptional 3D are demonstrating their glasses-free 3D digital signage at Customer Engagement Technology World along with their partner, X2O Media.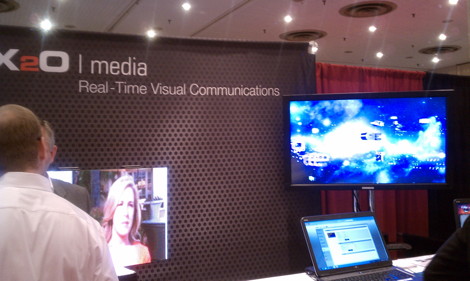 Exceptional 3D has made a big push over the last few months to develop a series of new products, partnerships and software solutions.
About Exceptional 3D

Headquartered in New York, Exceptional 3D designs, produces and delivers a patented, leading-edge 3D auto-stereoscopic (no glasses needed) visual display technology. The company specializes in providing high quality auto-stereoscopic 3D displays, software and 3D content to resellers, system integrators, trendsetters and network operators for widespread adaptation at cost effective prices. Exceptional 3D hardware and software solutions are a 'future-proof' technology that enables flat-panel displays to show high-definition 3D content without the need for any eyewear or 3D glasses, while still being capable of supporting playback of standard 2D content. The company is 'keeping it simple' through first-in-class customer service and continual focus on delivering the best 3D experience for industries such as automotive, casino gaming, retail, cinemas, hospitality and a wide variety of additional vertical markets.