Russ Curry, Ministry of New Media
At a time when the digital media market is undergoing a period of restructuring, French software developer and digital media company Mirane, has announced that it has been acquired by the French industrial group, Groupe Madic, for an undisclosed sum.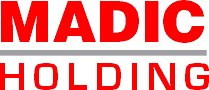 The company was created in 1997 by Cyril Michel, Laurent Bolzon and Olivier Garosi, and has become one of the key players in France, with several important clients in the banking sector (Société Générale, Crédit Agricole, Crédit du Nord, Crédit Mutuel….) and in retail (Casino, QuickSilver, Castorama…).
According to CEO Cyril Michel "This strategic and financial partnership reinforces Mirane's ability to develop new markets and to benefit from operational synergies with Madic, such as installation and maintenance services across France. Mirane will spearhead the group's ambitious innovation strategy in digital media, which will include new offers, new supports and above all, a new vision, in the coming weeks."