Gail Chiasson, North American Editor
Intel Capital, Intel Corp.'s global investment and mergers and acquisitions organization, has launched a USD 100 million fund that will invest in companies developing applications and digital content suitable for distribution via the Intel AppUp Center app store.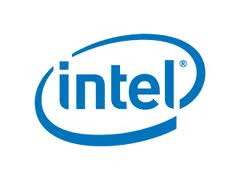 The Intel Capital AppUp Fund is mainly looking for companies developing for mobile devices, as well as embedded devices and netbooks that use Intel Atom processors.
First two recipients from the AppUp Fund are Urban Airship and 4tiitoo AG. Urban Airship is a mobile marketing firm located in Portland, Oregon; 4tiitoo is a German operating system vendor and tablet device developer in Munich.
Arvind Sodhani, president of Intel Capital and Intel executive vice-president says that the explosion of connected computing devices has created a great opportunity for entrepreneurs to create and build businesses to meet an unprecedented demand for new and innovative computing applications and digital content.
"The Intel Capital AppUp Fund will help encourage the creation of companies interested in delivering or enabling applications that enhance and extend the online experience for the 15 billion devices expected to be connected by 2015," Sodhani says.
Intel Capital also announced 10 new and planned investments in global innovation, totaling $45 million. Recipients include: India's Happiest Minds Technologies and TELiBrahma; China's Outblaze Venture Holdings, Miartech and MakePolo.com; South Korea's Neosem; Taiwan's SNSplus and Insyde Software; and Japan's OneBe and G-cluster.
The announcements were all made at #intelcap11 – the 12th annual Intel Capital Global Summit held in Huntington Beach, California.