Gail Chiasson, North American Editor
"We're looking at multiple opportunities in the digital space," David Bruce, executive vice-president partnerships and content at Reach Media Group, told us in an exclusive interview from San Francisco.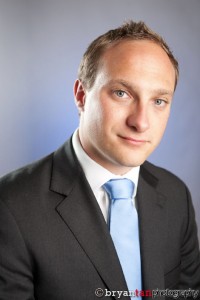 We were asking about RMG's new working relationship with Immersive Labs, New York, that comes on the heels of RMG's announcement Nov. 17 of its partnership with Bulzi to deliver real-time micro-audience measurement capabilities to RMG's digital place-based media networks.
"It's a little early to talk much about Immersive Labs, but we are testing with the company, in terms of its facial recognition capabilities, with the idea of a slow roll-out beginning in Los Angeles, San Francisco and New York at the end of this year and early next year," said Bruce. "We can see using Immersive Labs' data as a plug into our system."
Asked about the possibiities of using both Bulzi's real time micro-audience measurement capabilities and Immersive Labs' adaptive advertising technology designed to optimize content based on actual real time viewership on digital signs for retailers and out-of-home advertiser, Bruce said that RMG is looking at the ability to do optimization with one or both systems.
"What we do going forward will depend on the results of our tests," said Bruce. "Our premise is that facial recognition can used to identify trends within our networks. For example, we could target when there is a high density of males in the 24-35 age group nearby and then drive ways to serve specific advertising for our clients. It would mean using data to more relationally serve the ads."
Bruce said that RMG has its own robust software and so it is testing different levels of integration of the different partners' software.
"I think that Bulzi and Immersive Labs can work on the same networks," he said. "We'll know more in the next couple of weeks. We want to make our networks smarter and more contextually relevant.
"We're constantly looking at new partnerships and how we can lead the charge. We're watching all the new digital out-of-home technologies as they make sense to us and might impact our networks – and we encourage others to do the same."