Hull University Business School has always strived to provide its students and staff with first-class facilities and an ideal environment in which to live and learn. In the past couple of years the Business School has upgraded its digital signage system to signagelive, increasing its ability to manage communication with students and visitors in an intuitive and straightforward way.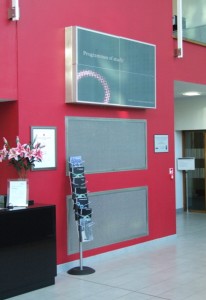 The signagelive digital signage solution is located in the Business School campus. This is a large faculty, which stretches across two campuses, Hull and Scarborough, and caters for approximately 3,200 students.
The school offers undergraduate and postgraduate business degree programmes, including an AMBA accredited MBA.
The Hull campus location comprises four refurbished listed red-brick buildings, with a blend of contemporary architecture connecting them.
"Our digital signage is a key communications channel for visitors to the business school and is used to display messages and communications for people that use our facilities for study or corporate events," says Alison Smyth from Hull University Business School.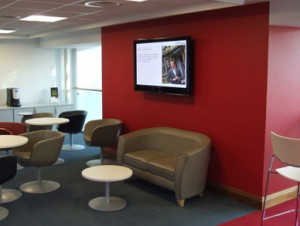 After struggling for some time with the previous digital signage system, the Business School decided to change to signagelive Display Edition. The campus is currently running over 20  licences for signagelive on its own PCs across the Business School. Content is sent to 20 screens located at prime communal areas throughout the campus, including the main reception area, outside lecture rooms and in corridors.
Smyth explains: "signagelive replaced a legacy system we had in place which wasn't working for us.  The business case for us to change was built around the ease of deploying content, the functionality to schedule content and the ability to handle increasing demands of our digital signage."