Manolo Almagro, Q Division Managing Partner
Greetings readers of the DailyDOOH. My new format for weekly posts will be based on 'the power of three'  or 'three is a magic number' data chunking principals. Today I start with CyberMonday Kicks Ass, GoogleMaps Moves Indoors, and QR Code shopping for the holidays.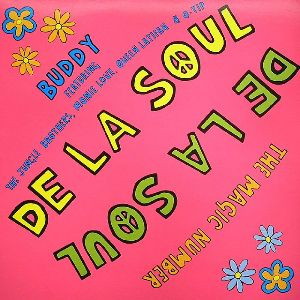 Why three? Well because people comprehend information better in chunks or series of three (or seven, plus or minus two).
Trust me, as attention spans continue to shorten thanks to information overload- you'll thank me later 😉
Unless you've been living with the Amish over the past month, chances are you've already heard that CyberMonday on-line sales did very well – a good 33% over last year. In fact 2011 CyberMonday sales beat Black Friday's sales by 29%. Even though Android tops Apple's iOS when it comes to mobile device marketshare – iPad owners reigned supreme when it came to device experiences that converted to a retail purchase. Shoppers used mobile devices more on Black Friday, while they were out shopping in the real-world than on CyberMonday and spent more time shopping well beyond previous peak times and after stores closed. Paypal reported over 500% increase of mobile purchases from 2010. Facebook activity was up 115% from last year with WOM recommendations in the week leading up to CyberMonday.
GoogleMaps for Android mobile launched a new version that will send a shudder down the spines of companies that make a living selling in-store interactive navigational kiosks. Using wifi signals, Google's new indoor mapping can provide guidance inside buildings, providing a floor plan and the little blue dot that is your general position at the location. Needless to say, it will make it much easier for your robot masters to find you -or to provide GPS like directions to get around places like the Mall of America, Ikea, Home Depot, Bloomies, Macy and Chicago O'hare – a complete list of available floor maps can be found here.
Used to be that asian countries copied US innovation – these days the Koreans and Japanese have turned the tables on US retailers by mainstreaming their humble QR codes into the everyday life of the South East Asian mobile consumer. Toys R Us has copied Tesco's mobile commerce concept; The HomePlus virtual store in the Korean subways, – Toys R Us has set up billboards for LaGuardia, JFK airports and NY/NJ Transit commuters that provide QR code shopping experiences (exactly like HomePlus) QR codes provide a link from off-line to on-line mobile sites, allowing consumers to shop, or get more information about the products on the outdoor ads.
The power of 3? – A relationship between mobile and Digital OOH experiences needs to be more 'slippery' than 'sticky'.
The success of BlackFriday/CyberMonday, shows us that people use their mobile phones to share, search and purchase- existing in a state of constant flux- shifting between online and offline experiences when it comes to shopping.
GoogleMaps for mobile adds a new dimension to location based marketing by allowing a mobile device to guide or direct shoppers inside airports, malls, stores – and maybe even sport arenas. In all cases, shoppers slip between online and offline interaction while leveraging the convenience of in-store 'GPS' in their pocket.
As far as QR codes go, this technology is the slipperiest of them all, when implemented correctly it can create the perception of a seamless transition from physical to virtual modes. Although adoption rates are for QR code use are low – it's a matter of education and ease of use when shoppers learn that scanning a code will offer immediate gratification and convenience.