Gail Chiasson, North American Editor
"The industry is in huge change; the digital space has evolved and so have we," Rob Gorrie, president and CEO, Adcentricity, said last night in an exclusive interview.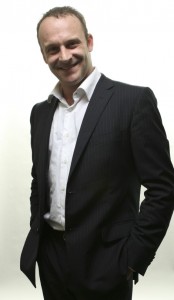 With several executives and staff having been given their walking papers recently, we've been wondering what exactly is going on at this company that has generally had a pretty good reputation throughout the industry.
"I can't go into the details at the moment, but we needed to retool as to who we are and to evaluate where we are going," said Gorrie. "For the last six months, we have been working to bring on new products, capabilities and strategies, and the early feedback has been great."
While Gorrie isn't ready to say publicly much about these new developments, without going into details we can say the new offerings are targeting the engagement and creative sides of the business. They apparently have been in test mode in both the U.S. and Canada – which, he says, are going in different directions in the digital space and so will likely use Adcentricity's new offerings differently.
"U.S. and Canada are fundamentally different on the way they've evaluated, used and bought media," Gorrie says. "They are different landscapes."
Of the new products, Gorrie says that he hopes they will be rolled out in Q1, 2012.
"We want to be smart about them, so we're not at the stage where we can disclose much based on where we're going, the timing of projects and where we're at," he said.
As for the staff left at Adcentricity, there are eight, not six as speculated. Most of those laid off were in the operations side, he says. "We've made changes because we are now having a very different conversation with brands than 'buying DOOH'."
Hmmm! Can you spell 'location'?