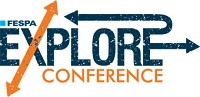 Our editor in chief Adrian Cotterill has been invited to speak at the FESPA Explore Conference in Barcelona on the 24th February 2012.
FESPA is a federation of Associations, set-up in 1962 to support the growing graphics and signage industry across Europe. FESPA's Associations span over 37 countries:
That conference is being held alongside the FESPA Digital show running between the 21st to 24th February.
Adrian takes the stage between 13.30-14.00 with some really great speakers and will be covering the growth of the (digital signage / DOOH) market and ways in which printers can explore it as an opportunity for their business, ways in which printers can enter this market and how it can benefit them and most importantly trying to make the term 'digital signage' specific and relevant for the audience.