Gail Chiasson, North American Editor
This week we had a chance to talk with Matthew Weldon, general manager of digital media at Multiband Corporation in Minneapolis – a company that wants to be known as THE installation, maintenance and support company for the digital-out-of-home industry.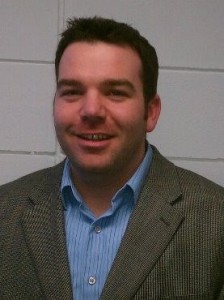 Multiband is a huge publicly traded company with approximately $300 million in revenues that engages in renewable energy, wireless infrastructure, electrical power systems, commercial audio/video solutions, hospitality IPTV, VOD systems and more.
It's probably best known for installing and maintaining nearly 20% of all DIRECTV's installations, maintenance and upgrades for residents of single-family homes and multiple dwelling units across the U.S.
It supplies satellite Internet solutions for homes and businesses across the nation. And it's a leading provider of software and integrated billing services to MDUs on a single bill; including video, voice, data and other value-added local services.
So we were rather surprised to hear that the company has now moved into digital signage. Weldon enlightened us.
"As a publicly traded company, Multiband wanted to diversify and find additional ways to grow for its stockholders," says Weldon. "It's entering the market initially through the sectors that it knows and has staff to handle: installation, maintenance and servicing."
Multiband bought TechniqueUSA several months ago from Weldon and Rick Engels, bringing Weldon on board. (Engels recently joined WAND Corp. as vice-president of business development.)
"TechniqueUSA, a provider of technical services to the digital signage and content delivery industry, had been working with Multiband for about 18 months," says Weldon. "It was acting as a third party for installation and ongoing field services."
Weldon says that Multiband's strategy is to focus on the installation side and be the go-to installation and service provider for the digital signage industry.
"The appetitite is there to perhaps eventually offer an off-the-shelf product, but with its staff and expertise, Multiband is really geared to take on installation, maintenance and servicing for the industry," says Weldon. "It has several differentiators from competitors. One is certainly its size: it has 2,500 skilled field technicians, 325 custom service representatives, 100 field training and technical writers, and 650 certified contractors.
"We are currently working with a company to develop a specific certified training course for digital signage for the technicians." – We expect that it's Brawn Consulting – Ed.
"And we have a 200-seat call centre in Fargo, North Dakota, where we can offer tier one and tier two trouble-shooting support. With 28 field offices across the U.S., there's field support, as well. Multiband has a dedicated dispatch team, headed by Chris Grant who has just joined the team as lead project manager. And we have the largest technician footprint in the country."
The company has worked with such companies as Four Winds Interactive in Denver; Accent Health in Tampa; Context Media, Chicago; and recently, Panasonic Solutions Co., Secaucus, New Jersey. One of its clients is an unnamed software company behind wayfinding kiosks, mutiple video wall applications, patient room and waiting room displays and more for a health management organization in Washington, D.C..
Weldon pointed out another differentiator for Multiband: the fact that it's a financially strong company.
To that end, it appears there may be opportunities for Multiband's financial involvement in other companies in the DOOH industry.
Multiband will be exhibiting for the first time at Digital Signage Expo in March in Las Vegas.
"It will be our coming out party," says Weldon.