Adrian J Cotterill, Editor-in-Chief
There's a reason why the lovely, talented, hard working Geri Wolff limits, at events such as #dse2012, the number of press representatives from one company to no more than three.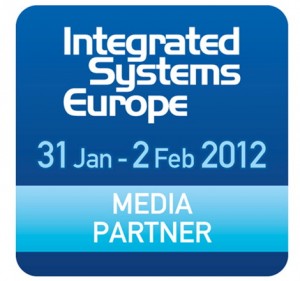 News that @ravepubs's excitable Gary Kayye was to bring 15 people to Amsterdam for #ISE2012 may have excited his sponsors (Chief, NEC, Extron, Visix) but it has caused consternation amongst many of the journalists who will attempt to cover the event with some dignity, professionalism and (dare I say) decorum.
It's easy as a European to see this as Americans turning the whole event into some form of scrum.
Journalism and general show reporting is not a race to see who can write the most, report the most, video the most (or dare I say it, as we are often guilty of this ourselves) tweet the most! Careful, balanced stories are surely the order of the day, with the odd tidbit of gossip or "You must go see this" – too much and everyone loses (and note, that includes 'sponsors', advertisers, exhibitors and attendees).
Gary's already had one slap on the wrist, being asked to change his earlier opening line on www.ravenowise.com from "We're taking or (sic) role as ISE's official media partner seriously" – see the screenshot shown here on the right, taken on 17th January (and still available in the Google Cache if you click on the picture)…
… to "We're taking our role as one of ISE's official media partners seriously" – yes to the casual observer it may have seen originally (until we asked for it to be changed) that there were NOT two dozen or more 'official' media partners at the event in Amsterdam (as well as dozens more journalists).
If the mob that is going to descend on Amsterdam is anything like that which flew into Orlando last year for #Infocomm11 we can expect to see young 'interns' emblazoned in yellow, rushing around filming everything, with the odd detour to the press lounge to scoff all the food (seriously bad form in Orlando were the interns running in, grabbing everything in sight and immediately disappearing again – in fact scratch that, the 'disappearing again' was the good bit, it was everything else that was 'bad form').
rAVe [Publications] do have their own stand and they can be found in Hall 12 on Stand 12A74 and are offering perhaps, a somewhat useful service to exhibitors – aiming as they are to cover every new product with video interviews.
They also have a free rAVe NOW for iPad App with an INSTANT COMMENT option that notifies all 15 rAVe team members should exhibitors (or we guess attendees as well) want to draw attention to themselves (you can also email them at pr@ravepubs.com
Let's not forget that #ISE2012 is a big event, it's one of the highlights of the year for the AV industry and perhaps should be treated with a little bit more respect?