Adrian J Cotterill, Editor-in-Chief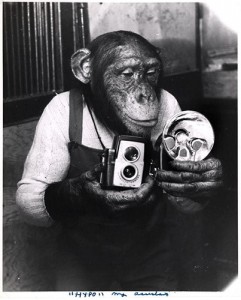 STOP PRESS: Primates at London Zoo have seemingly been given an all expenses paid vacation in Amsterdam, Jan 31 – Feb 2nd by a mysterious benefactor.
In a separate announcement PC World has just announced that it had sold the largest number of camcorders ever recorded in the UK in a single transaction.
An individual, who declined to be interviewed, walked into the Great West Road, Brentford, London store earlier today and bought their whole stock of camcorders with cash. The Brentford store was thought to hold in excess of 100 Camcorders at any one time.
The two events are not seen to be related but a Heavy Goods Vehicle with Henley-on-Thames number plates was last seen driving towards the EuroTunnel pulling an animal trailer.