Adrian J Cotterill, Editor-in-Chief
Outcast, one of the largest US television networks at the pump, has chosen Met|Hodder to augment content creation for its national fuel dispenser media network and to support rapid network growth through its partnership with Gilbarco Veeder-Root, the global leader in fuel dispenser manufacturing.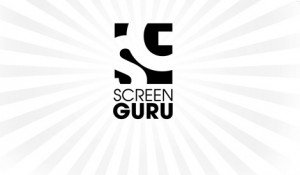 Outcast will deploy Met|Hodder's ScreenGuru content creation service nationwide to improve the quality of creative and the efficiency of creating and delivering highly localized messages down to the individual location.
Kent Hodder, CEO of Met|Hodder told us "Digital content needs to have extremely high relevance to be effective – and that includes cost-effectiveness. This relationship affirms the industry's appetite for content that is high-quality, both at its creative core and through unprecedented functionality."
For content created on the ScreenGuru platform, that functionality includes ease of executing highly localized messages, scalability, compatibility in any digital playback environment and support for the most common screen formats.
Outcast's Health Club Media Network has used ScreenGuru since mid-2010 in the more than two dozen health club chains that comprise its network. Content creators at each club chain use the system to create messages unique to their brands, such as membership promotions, class schedules and special events.
Matthew Stoudt, Outcast CEO said "At Outcast, we are committed to investing in new and innovative products and services that enhance the value our network provides to our venue partners. The implementation of Screen Guru for our fuel platform allows us to continue delivering the highest quality content and creative services at scale across a rapidly expanding national network. This new platform will serve to optimize the positive impact that our digital media network has on c-store sales and profitability."