Adrian J Cotterill, Editor-in-Chief
Here at #ISE2012 AOpen have put together a truly great example of how (all) vendors should put their products and solutions in context. A working coffee shop with great coffee to boot and many of their products on display in real life scenarios.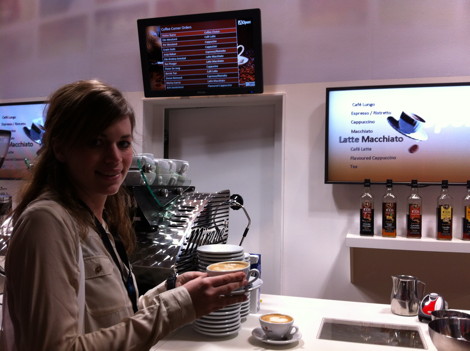 The picture above shows the order system and the picture below the pick up area.
On the back wall (shown more clearly in the top picture) are numerous 3D displays, and orders that are coming in from customers – including name and coffee choice!!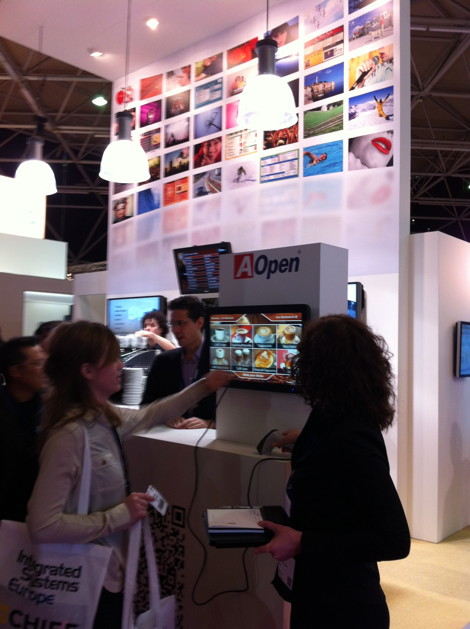 This is seriously well done. AOpen can be found in hall 10 stand N129 and we can tell you that cappuccino is really good as well. Hats off!