Adrian J Cotterill, Editor-in-Chief
We're looking forward to attending and help sponsor The Preset Group DSE Mixer this year in Lost Wages. It's developed into a tradition and is a fun way to really launch into a busy few days.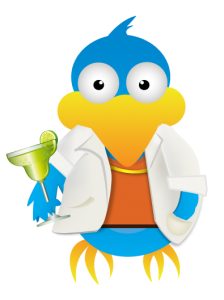 Registration starts Thursday, 11 Eastern US time, 4 PM UK time.
There are 300 spots, a percentage of those already allocated to sponsor invitees, and the balance are available through online registration using EventBrite's online event engine.
When you hit the dedicated page, there will be some sort of prompt to start registration and you will need to answer a handful of questions before getting a ticket. The questions are mandatory and include name, company, and business category. That data will be used to generate name badges so that people mingling around can easily recognize and meet/avoid/accost people.
Organizer Dave Haynes of Preset is asking that people limit the numbers from their companies. "The idea is to go to this thing and meet new people, not hang out with your workmates. So please be judicious and allow a whole cross-section of companies and people to attend."
A few reminders. There are tickets, but the event is FREE. Tickets control access and help count numbers and plan budgets.
It starts early (5:30 PM) so you can head over from the education conferences or set-up at the LVCC. There's no food, as the venue doesn't cater. It's downtown at the Nugget, which is actually easier and faster to get to then hotels on the lower end of the Strip.
Preset is working, we're told, on several new wrinkles this year, including a technology giveaway and lots of social media integration through partners.
This is the dedicated registration page (click here). You can visit now but the ticket registration engine will not be live until the mentioned times tomorrow.