Adrian J Cotterill, Editor-in-Chief
NEC Europe Ltd. and NEC Display Solutions Europe have installed a digital signage system at 'UNIQLO Regent' a newly opened store in the UK, and at 'UNIQLO La Defense' located in a large shopping mall in the district of La Defense, France.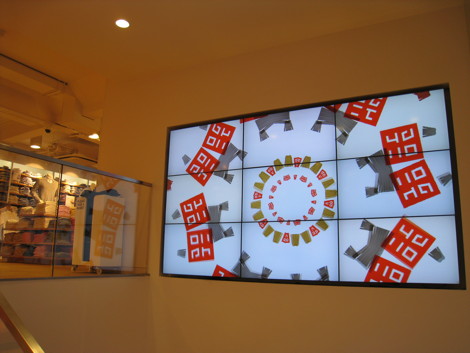 The two UNIQLO stores, owned by Fast Retailing Co., Ltd, use more than 30 of NEC's 46-inch ultra-narrow displays to automatically present advertisements including products and models.
The individual screens are combined either as large 3 by 3 panel screens or as four-in-a-row quad multi-displays.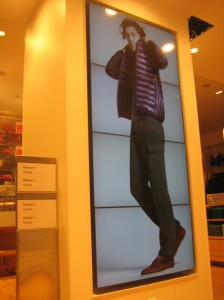 Interestingly, a Linux based set-top-box, jointly developed by NEC and Miracle Linux Corporation is used to enable the smooth display of animated content on multi-displays as one single image.
The digital signage and content are remotely controlled via UNIQLO's data center in Japan, while NEC's content distribution system enables flexible allocation to each store throughout the world.
Everyone it seems has to mention the 'cloud' in a press release and this latest one is no different, we quote "NEC also plays a role in the operation of the digital signage systems through its private cloud computing environment"
Masaru Takaishi, general manager of the Telecom and Contents Solutions Division at NEC Corporation told us "We have already successfully delivered more than 1,000 panels to UNIQLO's stores around the world, including the main global branches such as its largest flagship store 'UNIQLO New York Fifth Avenue' and 'UNIQLO Central World Store' in Thailand."