Adrian J Cotterill, Editor-in-Chief
Oooh how we admire Mr Philip Lenger, a very successful content man who says it as it is! Philip for those who don't know is President and Founder Show+Tell Productions in NYC and on the Board of Directors at SEGD.
We've been given an exclusive look at his presentation deck, we will share with you his opening slide…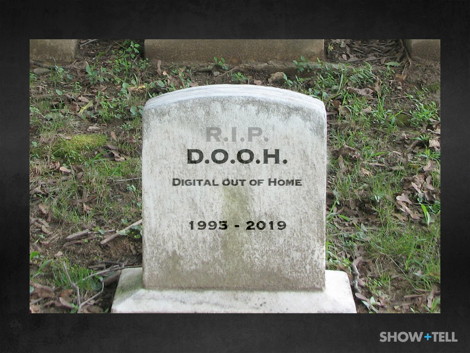 At 9am on Thursday, March 8, 2012 at #dse2012 he is going to present 'Refuse Standards, Fight Formats: Secrets to Better DOOH Campaigns'.
He doesn't speak very often but when he does he's someone worth listening to. Trust us you will want to be there!