Gail Chiasson, North American Editor
Dr. Raymond Pettit, author and vice-president of research at Premier Retail Networks LLC., San Francisco, has contributed a chapter in the new marketing research reference book entitled Leading Edge Marketing Research: 21st-Century Tools and Practices. (SAGE, November 2011)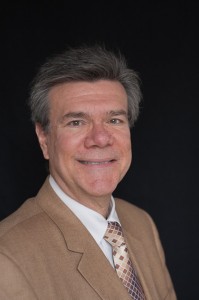 Pettit was one of the well-known, thought-provoking experts invited to provide chapters in their area of expertise by the editors: Bob Kraden, Gerry Linda and Mel Price.
"It is an honor to be part of this cutting-edge book, in affiliation with such well-known colleagues in the marketing research industry," Pettit says. "Online research using consumer panels continues to grow in importance. I am pleased to have managed the industry's largest research study on the topic and share the learnings and results that ultimately benefit advertisers and retailers alike as they seek to listen to and better understand their shoppers."
Pettit's chapter, 'Panel Online Survey and Research Quality', is featured in the section of Leading Edge Marketing Research on marketing industry research trends, and addresses improving the quality of online survey research using consumer panels.
In his chapter, Pettit traces the history of consumer panels to the current technology-based systems that have become ubiquitous. He also provides a framework for improving online research quality and presents the results of a major study he ran at the Advertising Research Foundation.
At PRN, Dr. Pettit maintains responsibility for a multi-faceted research and analytics program. He joined PRN from the ARF, where he was senior vice-president, research and standards from 2008 to 2010. His career has been focused on advanced analytics and marketing science consulting, writing and presenting at major industry conference events in the U.S and internationally. He is the author of Market Research in the Internet Age: Leveraging Technology for Market Measurement and Consumer Insight. (John Wiley & Sons)