Adrian J Cotterill, Editor-in-Chief
It looks like nothing more than an iPad tied to the back of a taxi headrest but we are firmly told that it is not…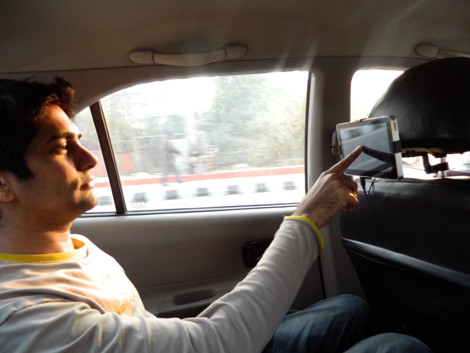 It is, WiseTouch proudly tell us "India's first interactive media platform" – conveniently forgetting of course En Route Media's in-vehicle digital signage management system called Flo and (no doubt) many others that we have yet to see – either from that country or imported from Asia (you only need to visit an industry show to see dozens of cheap Android powered tablets on display).
What WiseTouch has done is sign up some of the big radio taxi providers across Delhi-NCR and placed said interactive touch screen inside them (WiseTouch runs on Android 4.0 OS and the touch screens are connected wirelessly to the internet via 3G).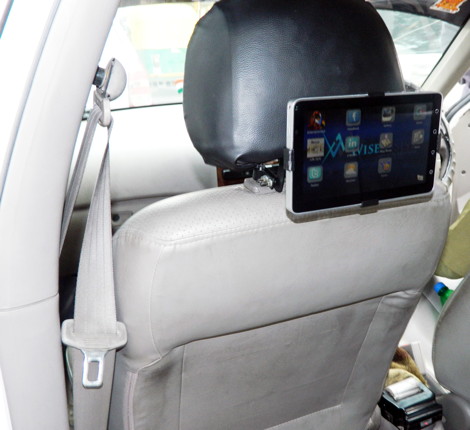 WiseTouch talk of "Location Based Advertising coming to life. With the touch screens powered with GPS, WiseTouch can display location based Ads, within the 1K.M radius specified by the Advertiser", interactivity, facebook integration and the ability to showcase mobile apps BUT what they fail to comprehend is that people in the back of taxis (either singularly or in pairs) don't want to sit staring at a screen on the back of a headrest and push buttons.
WiseTouch claim that it already has some of the major brands who already advertise in India on board; Pepsi Co, GroupM, Naukri.com, Corporate Inn, and HT Media.