Gail Chiasson, North American Editor
San Jose, California-based blurbIQ Inc., a video advertising solution provider, has announced that Mojiva has become the first company to deploy blurbIQ's patent-pending cross platform interactive video advertising solution for mobile.
Mojiva, a mobile ad network that claims to reach more than one billion unique devices globally, will have exclusive rights to offer blurbIQ's game mechanics technology to its growing base of Fortune 1000 advertisers seeking higher interaction rates and performance metrics.
Using game mechanics, blurbIQ inserts a combination of polling, trivia, and logic questions for consumers to answer as video streams, creating an unobtrusive game environment to interact with video ad messaging. As a result, consumers pay closer attention to brand messages.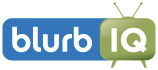 The blurbIQ technology can also recommend products based on consumer answers to questions and can create fully immersive 'choose your own adventure' video experiences.
"As we look for innovative ways to help deliver relevant advertising at significant scale, blurbIQ gives Mojiva's advertisers another unique opportunity to increase engagement with their audiences that they can't get anywhere else," says Jack Hallahan, vice-president of mobile innovations at Mojiva. "As mobile continues to gain momentum, new offerings like this will strengthen a marketer's campaign by allowing them to branch out horizontally and vertically and gain visibility through data and metrics."
blurbIQ Inc recently launched its cross platform interactive video ad units enabling brands to measure their interactive video campaign's messaging across the digital marketing spectrum – from online pre-roll and in-banner units, to mobile, tablets, social media, and interactive TV – with one technology provider.
"The blurbIQ gamification of video is driving consumers to interact with and retain video brand messaging in a compelling and unique manner," says Scott Reese, CEO of blurbIQ Inc. "We are seeing tremendous response to our interactive video solutions in the marketplace and we are thrilled have Mojiva be our first mobile partner."
With quick time analytics dashboards, dynamic insertion of brand questions within video, brand rankings to encourage replay and sharing, brands are able to measure video campaign performance that ensures return on advertising spend are maximized.
Since launching in July of 2010, blurbIQ has acquired key accounts such as E*Trade, Duracell, Church & Dwight and General Motors.