Gail Chiasson, North American Editor
We're really going to be learning about something new when Garry McGuire, CEO of RMG Networks, San Francisco, takes the podium at MediaPost's Digital Out-of-Home Forum next Wednesday, April 11, in New York.
McGuire will be telling us about the new targeted video advertising technology that RMG is in the process of rolling out across airlines in the US.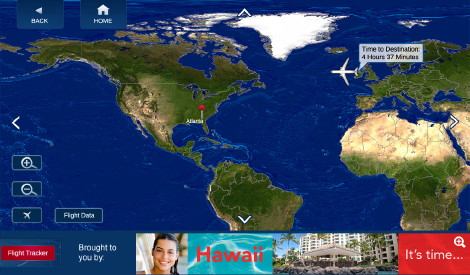 "This new interactive, touch screen technology allows advertisers to place pre-roll video ads in front of movies and television programs in-flight," says McGuire. "Advertisers can target first class travelers with different ads from economy. They will have the option of buying ads that can target specific audiences based on genre of entertainment, and route."
This technology is currently being used on the Delta fleet and advertising is currently being sold for Q3-4.
RMG currently has 100% of the airline seat back inventory in the US. The company has over 110,000 airline seat back screens in its network.
McGuire will be speaking in the 10:15 a.m. slot and, having heard him speak numerous times before, we recommend that this is a speaker you don't want to miss.