Russ Curry, Ministry of New Media
A common feature of four JCDecaux items of Intelligent Street Furniture selected by the City of Paris to make it easier to navigate and more accessible for the public is the driver known as the 'City Box'.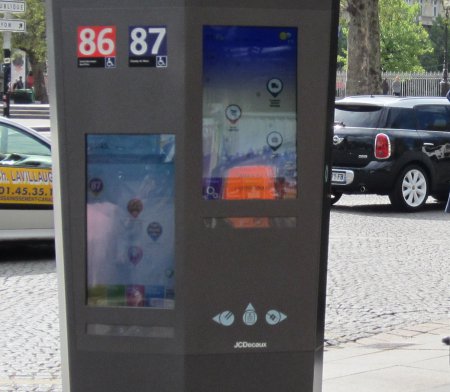 All these services that help people move around the city and discover what Paris has to offer are provided by the "Décodeur Urbain", a common element shared by the different Intelligent Street Furniture items. This "City Box" offers users a range of applications on a 42-inch screen (or a 22-inch screen accessible to people in wheelchairs).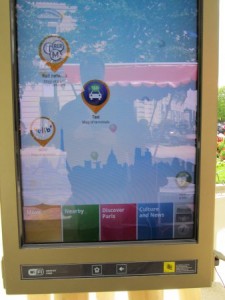 Jean-Charles Decaux, co-CEO of JCDecaux, made the following statement: "JCDecaux has played a part in the changing face of cities for more than 45 years so answering the invitation from the Paris City Authorities to submit projects was a fantastic challenge and a unique opportunity to try out new services.
We are delighted that the City chose 6 of our proposals and to be providing people living in and visiting the French capital with access to our Intelligent Street Furniture.
Providing a glimpse of the City of the Future, these projects create a new digital dimension in the urban environment that is accessible to all.
The fundamental principles underpinning our Intelligent Street Furniture projects include: integrated multi-functional solutions, attractive content and innovative design with particular attention paid to environmental issues. Created with the help of our leading technological partners and software application editors, our goal in this project is to help make Paris the most innovative of all World Cities.
The other installations in this 4-part series can be found here: –