MTV 441/2 is currently running creative on it's Times Square billboard to promote the 10th Annual TV Land Awards Show.
[1]
The 2012 TV Land Awards Show will be hosted by Kelly Ripa and will feature the B-52s as the house band for the evening.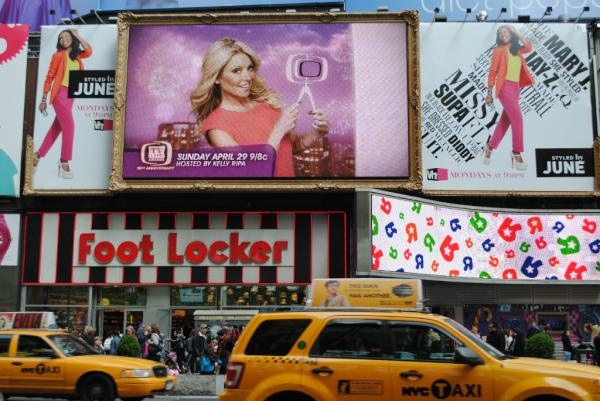 [2]
This year's awards will honor the casts of such classic tv shows like Laverne & Shirley, One Day At A Time, Pee-Wee's Playhouse, In Living Color and Murphy Brown.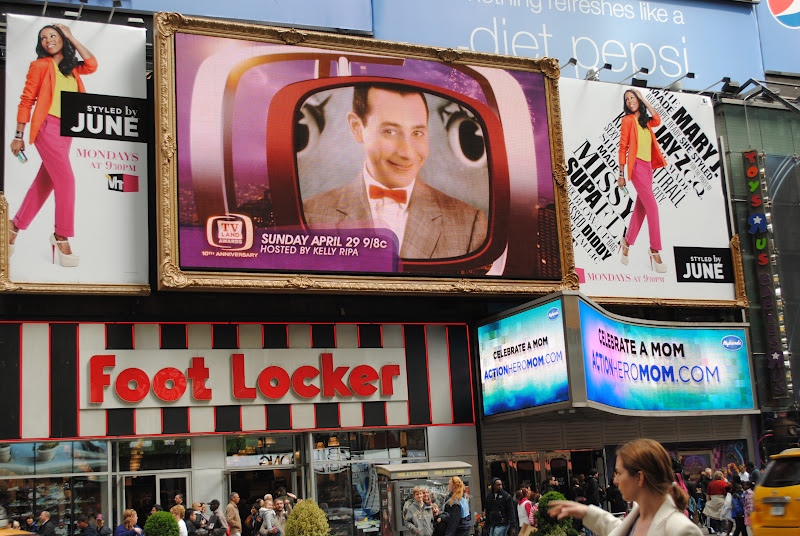 [3]
This year's Icon Award will be presented to Aretha Franklin. You can watch the premiere of the TV Land Awards on April 29th at 9pm/8C.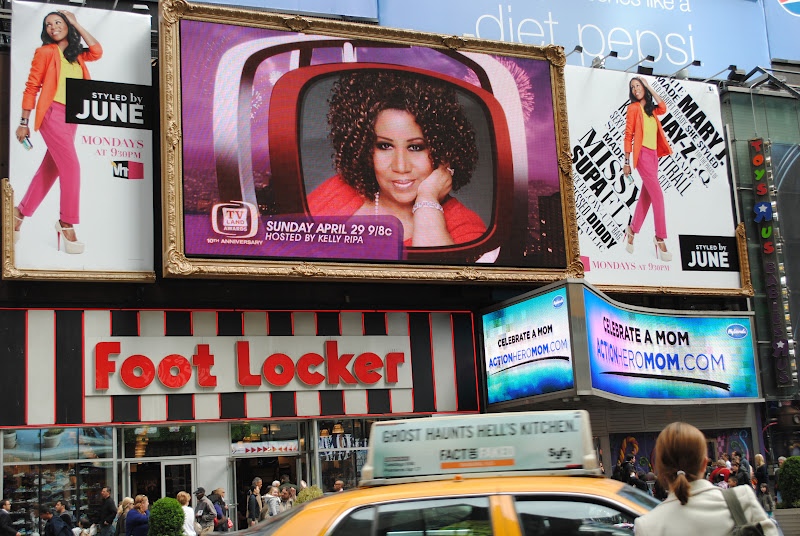 [4]