Adrian J Cotterill, Editor-in-Chief
It looks like Amscreen are working on replicating their European model of deploying screens at primary cash tills in petrol / gas station forecourts and are now rolling out screens in Oman.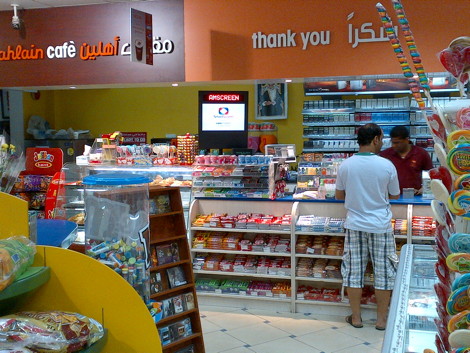 We understand that there are 90 screens being deployed in phase one. Their media partner in Oman is Advertising Media Services (ADMEDS) and the representative is Mohammed Al Rahbi.
The partnership was put together by Amscreen's distributor in the region, @SmartScreen_Ltd