Adrian J Cotterill, Editor-in-Chief
There's something going on over at Rock Ridge and we are not just talking about that strange empty space in front of (or more likely, part of) their booth at #dse2012 in Lost Wages which was filled, at times with line dancing booth babes…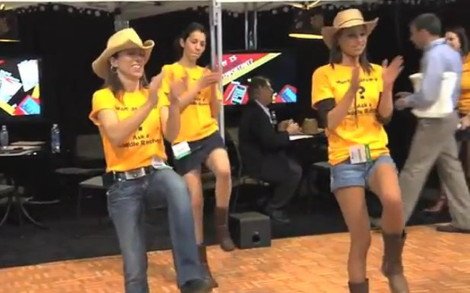 Paul Flanigan only joined Saddle Ranch Digital as their VP of Content Strategy on 26th October 2011 but news reached us overnight that he was let go on Monday.
Unfortunately this is yet another short stint on the resume; Paul has previously been a consultant at the Preset Group and Vice President of Marketing and Business Development at Rise Vision.
Readers though ought to remember his five years managing Best Buy's billion-dollar in-store network for said retail chain. Paul is a really good guy who knows quite a bit about our industry – when the Best Buy CEO wanted to know what was going on with the network, Paul was the guy he called to ask!