There's something going on over at Rock Ridge [1] and we are not just talking about that strange empty space in front of (or more likely, part of) their booth at #dse2012 in Lost Wages which was filled, at times with line dancing [2] booth babes…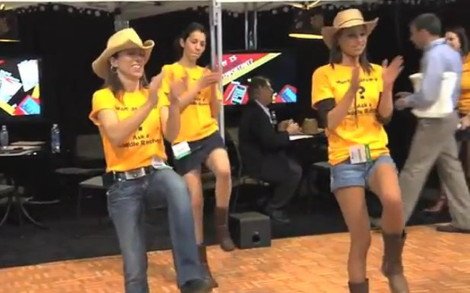 [3]
Paul Flanigan only joined Saddle Ranch Digital as their VP of Content Strategy on 26th October 2011 [4] but news reached us overnight that he was let go on Monday.
Unfortunately this is yet another short stint on the resume; Paul has previously been a consultant at the Preset Group [5] and Vice President of Marketing and Business Development at Rise Vision [6].
Readers though ought to remember his five years managing Best Buy's billion-dollar in-store network for said retail chain. Paul is a really good guy who knows quite a bit about our industry – when the Best Buy CEO wanted to know what was going on with the network, Paul was the guy he called to ask!