Adrian J Cotterill, Editor-in-Chief
What a week this has been with Gail in Toronto covering #DOOHBrands, our technical team finishing off a Scala install in a corporate reception area, a truly fantastic #NECshowcase in London and our friends in Asia covering what can only be described as an interesting #digitalsignageasia event in Singapore all whilst continuing to bang the drum on OpenSplash and get things ready for, not one, but two stands at #ScreenmediaExpo.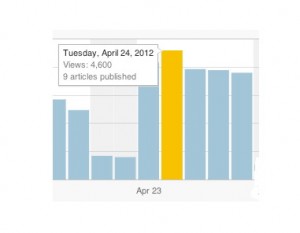 We probably have trips to Amsterdam and Munich before #ScreenmediaExpo in May in London (an event that is only three weeks away now) but as the show is one of those on our calendar where the whole of our global team get together it's one we always look forward to.
In terms of OpenSplash, it's been a bit like trying to get blood out of a stone at times but we are slowly making progress – with those who are happy to go public with their support, those who are happy to lend product to show support (but not openly endorse it yet) and plenty of others who won't be at #ScreenmediaExpo who are working it but for various reasons don't want to say anything (he meanly thinks "Which way does the wind blow" sort of thing).
Anyway, we breath the air of openness and like living in the limelight so we can tell you that current plans for stand C45 include several screens borrowed from NEC (including one NEC X461S), a single OPS form factor device from Advantech, several AOpen appliances, content from Amigo Digital, people from Silver Curve and CMS software from Ayuda Media Systems, signagelive and possibly two others.
DailyDOOH will also have a blogger lounge on stand E23 (a change in stand number and location).