Whitlock is a global leader in AV integration, videoconferencing solutions and managed services and they help clients maximize, standardize and protect the value of their audiovisual technology investments.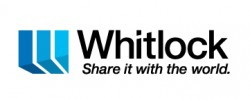 They are looking for a CAD Technician.
Preferred candidates will have experience with developing control solutions for complex audio visual systems. Candidates must be a certified Crestron and/or AMX programmer and have experience completing technical installation of audiovisual systems.
CTS certifications are also preferred. Candidates should be experienced in coordinating with audio visual engineers and customers to develop touch panel designs. Ability to trouble-shoot complex audio, video, switching and control systems problems is required. This individual needs to be a team player with good communication and computer skill sets. Some travel is required.
Minimum of Crestron Intermediate Certificate/Training and/or AMX Control
Programmer 2 Certificate/Training
Knowledge of standard software for DSP set-up, switcher set-up, etc.
Ability to trouble shoot audio, video, control systems problems
Strong computer skills (Microsoft Office, Word, Excel, PowerPoint)
Strong Communication skills (written and verbal)
InfoComm CTS certification a plus
Whitlock has 25 locations across the U.S. and is a founder and partner in the Global Presence Alliance which provides systems integration, standards, quality control and support for audiovisual services worldwide.