Gail Chiasson, North American Editor
Ottawa's Carleton University's recent All Things Digital showcase attracted more than 120 attendees from small and medium-sized enterprises, Invest Ottawa and government institutions interested in presentations, showcasing cutting-edge research in digital media.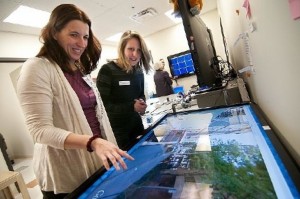 The event featured more than 30 presenters and highlighted innovative labs and projects, ranging from robotic flying insects to new ways to better use peer-to-peer networking and much more.
"One marker of our success as a research-intensive university is our capacity to demonstrate cutting-edge innovation in both projects and programs," said Kim Matheson, vice-president, research and international, Invest Ottawa.
She added "Events like this provide us with a stage to share the research our students and faculty are driving. We are excited by the positive response we have had to the imagination, skill, and real world applicability on display throughout the showcase."
During the showcase, Carleton researchers from diverse backgrounds provided a fascinating look at the emerging world of digital media with projects aimed at solving real-world issues.