Adrian J Cotterill, Editor-in-Chief
Last week as we sat in the comfort of our own blogger lounge and watched the comings and goings on the Intel stand† at #ScreenmediaExpo we started to think about how much Intel must spend on marketing itself in the digital signage space and what it gets out of it.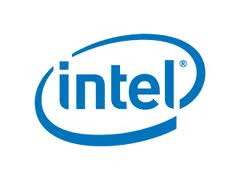 It didn't take long and we soon worked it out – the salaries of all those involved, all those economy flights and cheap hotels, the exhibition stands that they tend to have at various events – oh and not forgetting those wine tasting evenings complete with expensive TV celebrity moderators!
By our reckoning Intel must spend in a year, something like USD 40 to 50 million globally on Digital Signage.
But what exactly do Intel get for that money? Very little we feel (apart from Jose's air miles) and by the end of the month we are going to tell AMD and all the non-Intel CPU device manufacturers how they can compete with Intel's marketing dollars AND more importantly how they can actually help advance the industry.
Note to 'selves .. Jose could probably put a reasoned argument together to rebut this, that's if he weren't out on vacation sabbatical for the next four months.
Watch this space as they say!
†The Intel stand seemed really small but it must simply have appeared that way because they had nothing of note on it. This year their stand was the same size as their stand in 2010 (10x10m), and only 2 metres short of the one in 2011 (10x12m).