Adrian J Cotterill, Editor-in-Chief
Last week the UK's largest Digital Media owner Amscreen announced a partnership with Garmin in a deal that will see the satellite navigation provider utilise Amscreen's technology for a series of new (as yet unannounced) initiatives.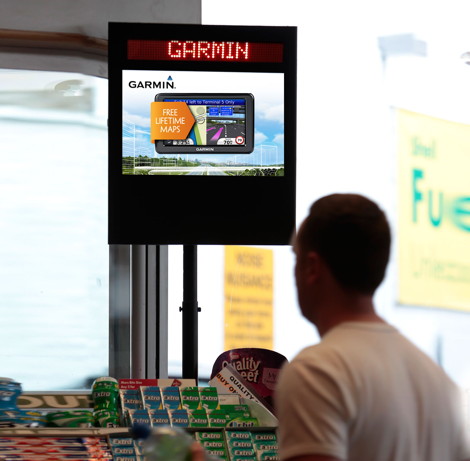 Two years ago Amscreen announced that Garmin competitor TomTom had extended its contract with the company (following on from the initial deal in October 2009) so we surmise, err now that it is two years later, that said contract is up and Garmin effectively gets to replace Tom Tom as navigator-of-choice.
This new partnership will see Garmin content screened across the 1,600 forecourt locations from June 1st to the motoring audience, with additional campaigns rolling out across the summer BUT the announcement hinted at some 'new and innovative concepts' coming up so we look forward to see what they are.