Gail Chiasson, North American Editor
Posterscope, New York-based Out-of-Home communications agency network, has expanded its talent base and U.S. management team with the appointment of Sharon Hatch as executive vice-president, group director of the client management teams and member of the strategic leadership team.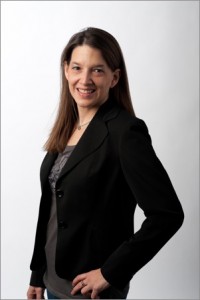 Hatch is an established leader in both the OOH and general media industry, and is also known for being a strong proponent of the development of industry-wide standards and best practices within the OOH sector. She brings her extensive media experience, passion for holistic, consumer-centric planning and leadership expertise to the strategic planning teams that she will oversee.
Working alongside Posterscope's divisions Hyperspace (digital and innovation) and Insights, to further enhance the agency's dedication to pioneering OOH, she will ensure that clients receive the maximum value from all of Posterscope's proprietary tools and research such as their exclusive consumer knowledge tool, OCS.
Reporting directly to Connie Garrido, CEO, Posterscope USA, Hatch will also work closely with the executive team to further drive organic growth and new business by building on the agency's reputation for highly consumer-centric and convergence-based planning.
"Sharon's fervor for convergent planning and proven track record for cultivating superior client teams will further support us in our commitment to pioneering OOH for our clients – enabling them to take full advantage of the unique opportunity that OOH provides us in today's connected consumer economy," says Garrido.
Prior to Posterscope, Hatch was managing director of Kinetic Worldwide, where she was responsible for stewarding best in class, strategically focused, outdoor and non-traditional media campaigns for a $300 million portfolio of accounts. She was also responsible for spearheading their first U.S. company-wide training program, developing a major company-wide philanthropic initiative and for being a vital member of the senior management team.
Prior to her role as managing director, and amongst many other noteworthy positions and accolades throughout her 25+ years of media experience, Hatch led the OOH group at independent agency Horizon Media, where she more than tripled its OOH billings, helping to establish its position as a strategic leader the in the OOH media arena. Prior to Horizon, she was also senior partner, associate director of Mindshare's WOW Factory.
Posterscope USA, part of the Posterscope Worldwide Network, was recently named Out-of-Home Media Agency of the Year by Media Magazine for the second year in a row (2010 & 2011).