Gail Chiasson, North American Editor
PlayNetwork, Redmond, Washington-based innovator in branded entertainment, has appointed Peter Lee as chief technology officer.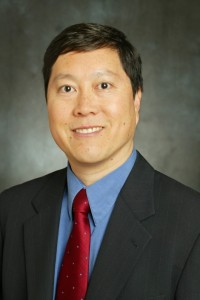 A seasoned professional and pioneer in the tech space, Lee has more than two decades of experience in business development, strategy, innovation and technology. He also brings a familiarity and fundamental understanding of PlayNetwork's business, having formerly served as the CEO/CTO of Channel M prior to its acquisition by PlayNetwork in 2009.
"Lee's leadership and exceptional understanding of the industry not only make him a great asset to our executive team, but will strengthen PlayNetwork's originality and advancements in the retail space," says Lon Troxel, executive chairman and CEO, PlayNetwork.
Innovation in the retail space, particularly as it relates to technology, has always been a global business objective and priority for PlayNetwork and Lee's background and skills are expected to prompt new and exciting initiatives for PlayNetwork and its brand partners.
Prior to PlayNetwork, Lee served as the senior vice-president of innovation at Technicolor. He also served as the vice- president, business development new technology, at The Walt Disney Company in the corporate strategy, planning, and technology Group.He is a winner of a Technical Emmy Award and has been granted fifteen patents in the areas of digital ad insertion, content distribution and portable media players.
PlayNetwork programs include music, messaging, video, web radio artist promotions and events, A/V systems, advertising networks, and commercial XM Satellite Radio. PlayNetwork aims to deliver experiences with the truest level of customization and integration across every touch point ─ in-store, online and on-device. Founded in 1996, PlayNetwork is currently playing for over 75,000 media subscribers in 87 countries, reaching over 23 million people every day