Gail Chiasson, North American Editor
Almost two years ago to the day it was 'Ingram Micro To Distribute BrightSign Products' and now we hear that Santa Ana, California-based Ingram Micro Inc. (NYSE: IM) has announced a new U.S. distribution relationship with Scala Inc. – whether one supersedes the other, or whether they can and will work together we do not know, Ed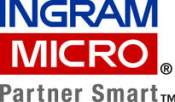 Under the aforementioned distribution agreement, Ingram Micro's ProAV/Digital Signage Business Unit in the U.S. will now market, sell and support Scala's entire portfolio of digital signage and display solutions including Scala Designer, Scala Content Manager and Scala Quick Start products. Scala solutions are also available from Ingram Micro in Finland, Norway and Sweden.
"Digital signage is one of the fastest growing solutions categories within the technology sector and offers channel partners lucrative margins and the opportunity to establish recurring revenue streams through managed content and advertising," says Kevin Prewett, senior director, ProAV / Digital Signage, Ingram Micro U.S.
"As one of the most recognizable brands in the industry, Scala is a welcomed addition to our growing portfolio of ProAV and digital signage software and solutions,"" says Prewett. "We look forward to extending Scala's reach within the U.S. market and enabling our channel partners to meet the needs of the market by offering a wider variety of digital signage and content management solutions and services.
In support of this announcement, Ingram Micro's ProAV/Digital Signage Business Unit will discuss and demonstrate a number of innovative AV and digital signage trends and solutions, including Scala, at #InfoComm12 this week in Las Vegas, booth C5430.
"Ingram Micro is focused on this market and has demonstrated a commitment to earning Scala certification throughout its ProAV / Digital Signage Business Unit, which will enable us to yield greater results as we go to market together," says Mark Brady, director, sales and channel development, Americas, Scala. "Both companies see great opportunity in this fast-growth market and we look forward to working with Ingram Micro's stellar group of resellers in delivering bold digital signage solutions that command attention."