First let me say that #dsj2012 for my team has been a revelation. Lots of innovation that you probably wouldn't see anywhere else in the world and where just walking the streets you get to see digital signage in the most unusual places.
We've garnered a lot of content ideas for our own clients in just this short time we have been here. Having said that though when you think that it cannot get any weirder (it does).
There we were minding our own business in the Shibuya ward and we hear what sounded like the Beatles playing in a bar down a back street…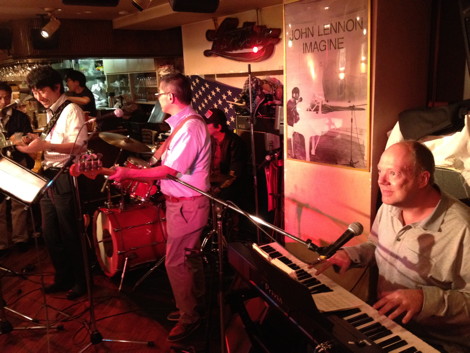 We pop our heads round the door, are invited in by the locals and find none other than DailyDOOH's editor in chief on keyboards.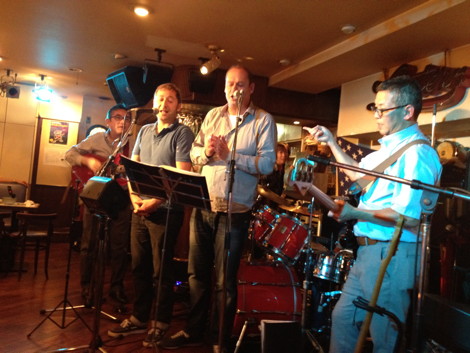 Of course after a few beers Chris and I had to join in, and we did splendid renditions of Hey Jude, Imagine and Yesterday.