Gail Chiasson, North American Editor
A 'dashboard', enabled by Cisco's digital signage technology, is only one of many aspects of a collaboration between Evergreen and Cisco to explore innovations in urban sustainability.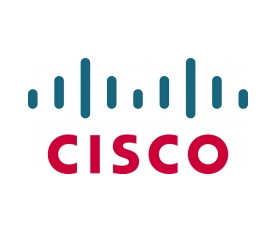 The effort with Cisco is the latest in Evergreen's ongoing initiative to help transform communities and cities to make them more livable, economically competitive and sustainable. As the world becomes more urbanized, cities are struggling to handle the demands of their own populations — for housing, transportation, energy, food and water. There is a need to rethink and redesign cities to be smarter, more efficient, with less environmental consequences.
The parties will work to advance Evergreen's sustainability efforts by building and integrating sustainable technologies that will enable Evergreen to facilitate building and energy management, water usage and conservation, and collaboration, all on the Evergreen Brick Works site. A community environmental centre in the heart of the Toronto ravine system, Evergreen Brick Works is many things: a vibrant public space featuring a local farmers' market and retail garden market; a global showcase for green design and urban innovation; and a 'hands-in-the-dirt' learning space for youth and adults alike. Through its use of the technologies, Evergreen will serve as a showcase for sustainable innovations, enabling patrons to witness the application of sustainable solutions in a real world setting.
Evergreen and Cisco are joining together to explore opportunities that will help drive Evergreen's environmental sustainability strategy through the use of innovative technologies on the Evergreen Brick Works site. Principal areas of collaboration will include:
Newly established Cisco Innovation Centre to connect leading innovators, city builders and researchers to explore, develop and implement sustainability practices;
Evergreen will serve as a living lab to showcase new innovations in the field of Smart + Connected Communities;
A 'dashboard', enabled by Cisco's digital signage technology, will allow visitors to see the sustainable water, conservation and renewal energy features of Evergreen, in real time;
FlexITy, a Cisco Gold Certified Partner, is integral in the integration of all technology;
Sponsorship of Evergreen, by Cisco, to develop a series of exhibitions on key urban sustainability challenges. The first is MOVE: The Transportation Expo, a multi-sensory tour of the past, present and future of transportation that explores the innovative ideas and technologies needed to build and connect communities in efficient and sustainable ways.