Gail Chiasson, North American Editor
Rick Song, formerly with Microsoft, is joining Clear Channel Media and Entertainment, New York-based media company, as its executive vice-president of digital sales.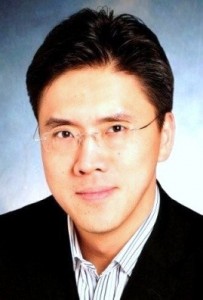 Reporting to Tim Castelli, president of national sales, marketing and partnerships, Song will oversee Clear Channel's digital sales initiatives working closely with the company's national divisions including Strategic Partnerships, National Programming Platforms and National Advertising Platforms and iHeartRadio, Clear Channel's digital radio service, as well as with local markets to ensure that they continue to use the company's centralized resources and opportunities.
He will leverage Clear Channel's unique digital assets and massive reach to create innovative national and local advertising campaigns and programs with key advertising and marketing partners.
A 20-year media sales and management veteran, Song has spent the last 15 years focused on digital media sales and management. In 2006, he joined Microsoft where he led sales efforts for Microsoft Advertising, working with Fortune 500 marketers and leading advertising agencies to drive profitable engagement with audiences across Microsoft's digital portfolio.
Song also led sales initiatives with Microsoft's network of partner sites including MSN, Xbox, Skype, FoxSports and MSNBC, as well as the company's digital platforms including Display, Video, Branded Content, Gaming and Mobile. He founded Microsoft Digital Showcase, the company's first video Upfront, and led Microsoft's advancement in multi-screen marketing solutions, launching the first 3-screen advertising campaign for the Discovery Channel.
Song previously held various sales leadership roles at Yahoo! and Forbes.com and began his media career in print at Ziff-Davis Publishing.
Song's appointment follows on the heels of Clear Channel's recent unified national marketing, partnership and sales force alignment that will allow the media and entertainment company to pursue national multi-platform marketing initiatives that meet advertisers' need to reach and engage consumers in powerful new ways. This new sales force alignment is led by Castelli.