After a 30 minute coffee break at #RB-ISE2012 – the @RetailBulletin's In-Store Engagement Conference in London we are back in the conference centre with Guy Cheston, Media Sales Director at Harrods of course.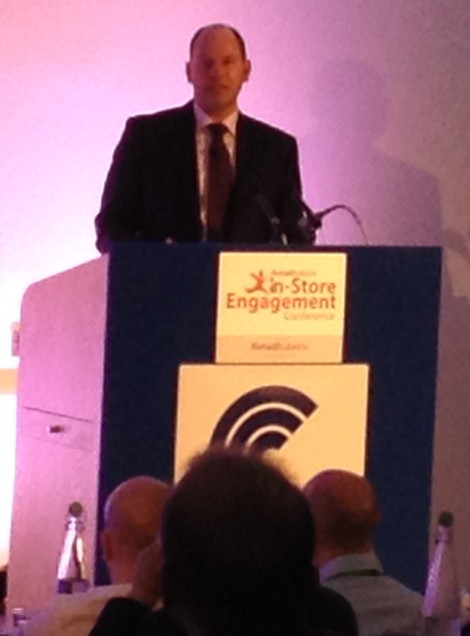 He describes Harrods as now in effect a Media Owner in their own right due to the amount of opportunity for brands in store to engage with consumers.
Their Vision as a retailer is to become pioneers in digital signage within luxury retail, to be at the forefront of digital design, to deliver an engaging and entertaining environment, to identify the best CMS and hardware providers and to deliver and create engaging content for the consumer.