Adrian J Cotterill, Editor-in-Chief
The Korea Tourism Organisation unveiled Monday a four week digital Outdoor Advertising campaign 'Buzz Korea' on the world famous Piccadilly Lite digital screen.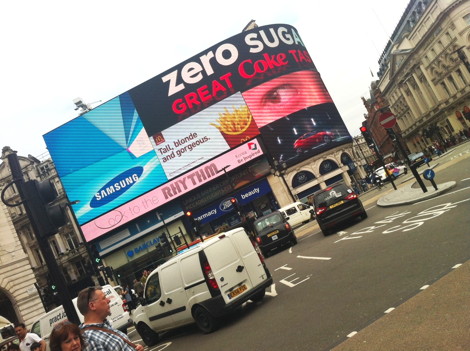 Mr. Hongki Kim, Director, Korea Tourism Organisation said "Korea is a destination whose popularity is on the rise, not only as a travel destination, but in terms of popular culture from K-Pop to technology, film to taekwondo, cuisine to art; our creative campaign message reflects those elements. The Piccadilly Lite screen will provide an amazing platform to get people thinking about our destination and fully utilize the exposure that the Olympic party will herald." .
Out of Home International are behind the media planning and buying. The creative work for the campaign was designed by The Korea Tourism Organisation's internal agency. The digital screen will display the 'Buzz Korea' message in 30 second spots over a four week period.
The Outdoor Advertising supports an integrated marketing and PR campaign from the Korea Tourism Organisation including the 'Touch Korea' live tour and the new Buzz Korea website.