Gail Chiasson, North American Editor
We had a nice chat with Brian Ardinger yesterday. Ardinger, until this week senior vice-president and chief marketing officer at Nanonation as well as current past-president of the Digital Screenmedia Association, has left Nanonation to become an advisor at NUtech, a technology business accelerator at the University of Nebraska in Lincoln.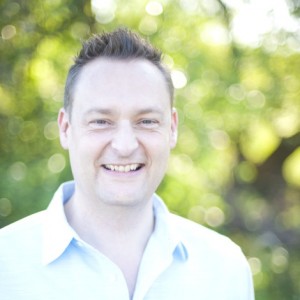 The U. of Nebraska is particularly well known for its agriculture and health sciences. While it may be too early to call it a trend, the university is following something we're noticing more of recently whereby, rather than just taking patents and licensing out research developments by its labs/departments, universities are helping start-up companies actually develop the research into marketable products and businesses.
That's where Ardinger's new job comes in. Well-known in the business community of Lincoln and a U. of Nebraska grad himself from its Omaha campus (as well as Penn State where he received his MBA), Ardinger, working with NUtech Fellow Luke Smith, will put a program together to help build start-ups through NUtech, a private new arm of the university.
"It's a challenge for professors and their students to connect with the right resources, develop their business plan and other startup business needs," says Ardinger. "The university has been dabbling in this, but this is its first effort to focus energy and resources to it."
He says that he expects to be looking at software and computer sciences in the early days of NUtech, where he'll spend four days a week. He's not, however, getting out of the digital out-of-home business entirely though.
"I intend to finish out my term as DSA past-president, and I'll be working one day a week consulting and doing other work with The Big Plate," he says. This latter company, of which Ardinger is part-owner, deals with putting people together, collaboration of companies and new ventures.
Ardinger's background has well prepared him for his new role. Prior to joining Nanonation, he headed research at Ion Global, a Hong Kong-based tech firm where he developed Asia's first dedicated customer experience lab. He has also been a senior consultant with research company Gartner where he implemented strategy and research for multinationals and managed projects in industries ranging from software to telecommunications.