Gail Chiasson, North American Editor
Cisco has been named Premier Partner and the exclusive official information and communications technology provider, delivering several technologies including collaboration and HD video conferencing solutions such as Cisco TelePresence, for the Toronto 2015 Pan/Parapan Am Games.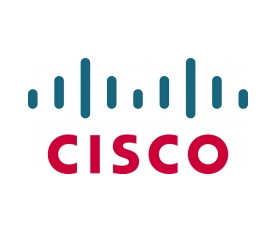 The partnership is expected to help make the Toronto 2015 Games the most connected Pan Am/Parapan Am Games ever.
Cisco will be involved in all stages of the Games, supporting their planning, delivery and legacy aspects related to productivity, efficiency, collaboration, technology and innovation.
Cisco will also customize the design of fan engagement solutions to deliver an unprecedented experience.
"The addition of Cisco significantly strengthens our sponsorship portfolio," says Ian Troop, CEO of TO2015. "Cisco's innovative technology and wealth of global sport and entertainment experience – most recently at the Olympic Games in London will play an integral key role in helping us connect venues in communities across the Greater Golden Horseshoe during the Games, and help to bring the 'People's Games' directly to the people."
Cisco's network connectivity and borderless approach will connect venues, communities and people across the Games footprint and beyond. Cisco will build an end-to-end network infrastructure for the Games including wireless, network security, collaboration, video, TelePresence, unified compute and cloud services, and will offer customized Cisco Connected Stadium Wi-Fi and StadiumVision solutions to fully engage fans in experiencing the Games.
In addition, Cisco's video and collaboration technologies is expected to enable TO2015 to quickly and easily engage with sponsors, partners, suppliers and volunteers.

"At Cisco we see the opportunity to partner with the TORONTO 2015 Games as twofold," says Nitin Kawale, president, Cisco Canada. "First, to use network technologies to create the most connected, most fan-friendly Pan Am Games ever. Secondly, beyond supporting the sporting event itself, it's about building a future and investing in the community by leaving a technology legacy that will serve the region long after the Games are over."
The Pan American Games are one of the world's largest international multi-sport events, held every four years for athletes of the 41 member nations of the Pan American Sports Organization. The Games comprise all Olympic Summer Games sports, as well as traditional Pan American sports.
The TORONTO 2015 Games will draw 10,000 athletes and officials and feature 48 sports in municipalities across Canada's Greater Golden Horseshoe area. They will take place July 10-26 and the Parapan American Games August 7-14