Today's Daily Mail and London Evening Standard both featured stories about the most technologically advanced high fashion store in Britain which opened its doors today.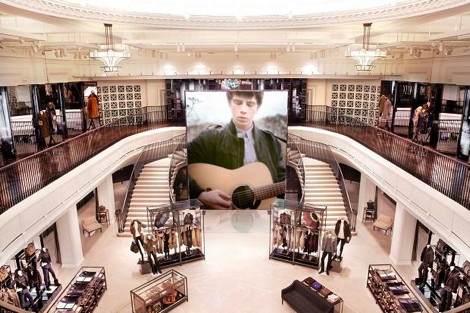 We are of course talking about the biggest Burberry branch in the world, which covers four floors at 121 Regent Street in London – interestingly, it is twice the size of its New York counterpart, Ed.
Look closely at that large screen in the middle and you will find that it's Prysm and look closer at the columns on the 1st floor which are made up of MicroTiles.