Gail Chiasson, North American Editor
Julie Talbott has been named president of Clear Channel Media and Entertainment National Media Groups' Content and Affiliate Services.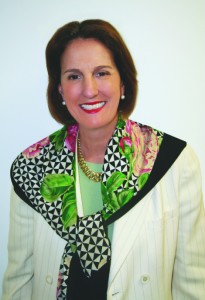 Talbott previously served as president of Content and Affiliate Relations for Premiere Networks.
The National Media Groups division oversees the operations of Clear Channel's subsidiaries, including Premiere Networks, Katz Media Group and Total Traffic Network.
While continuing to manage business relationships with Premiere Networks talent, Talbott's new role will include leading and maintaining key affiliate relationships to sell and service Premiere Networks, Total Traffic Network and iHeartRadio, Clear Channel's industry-leading digital radio platform. The new position will provide the company's affiliates with a simplified and streamlined point of contact for communicating and conducting business across Clear Channel's diverse group of subsidiaries.
Talbott has more than 30 years' experience in media planning, media buying, radio broadcast advertising, integrated marketing solutions and affiliate relations. As the COO of MJI Broadcasting, Talbott led the effort to secure the exclusive radio rights for the Country Music Awards and the CMA Music Festival for the company. In 1999, Premiere Networks acquired MJI Broadcasting, and Talbott was ultimately charged with overseeing Premiere's 90 radio programs and services, more than 5,000 radio affiliations and an audience of more than 190 million listeners weekly.