Gail Chiasson, North American Editor
VeriFone Systems Inc. has made an agreement with Valero Retail Holding Inc., to implement VeriFone's PAYMEDIA for Secure PumpPAY in an initial pilot at corporate-operated sites in the Austin, Texas, area.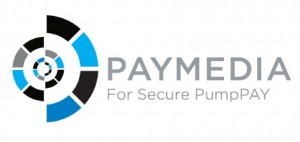 VeriFone Secure PumpPAY solutions enable gasoline retailers and distributors to retrofit gasoline dispensers with EMV-capable, PCI payment systems that meet the latest payment security standards. The VeriFone modules incorporate full-color digital display and audio that elevates the fueling experience to a new level.
"Valero Retail's Corner Store network represents a customer base that is ideal for advertisers and marketers to reach consumers through an interactive digital marketing experience at the pump, and immediately influence purchasing decisions," says Jennifer Miles, VeriFone executive vice-president, North America.
VeriFone's media-enabled payment systems and services provide a state-of-the-art solution for secure payments, targeted advertising, coupons and special offers, and delivering real-time, relevant information such as weather and safety warnings.
PAYMEDIA content is managed by VeriFone Media and broadcast via the VeriFone Digital Network (VNET). Digital content delivered via VNET includes news, weather, and entertainment from content partner NBCUniversal, including segments from Saturday Night Live, The Tonight Show with Jay Leno, and Late Night with Jimmy Fallon. This content is accompanied by highly targeted advertising and couponing offers that can draw customers inside the petroleum retailer's convenience store.