Among other important conferences, similar to the #DSInvestor Conference and the DPAA Digital Media Summit that we are all looking forward to here in NYC next week, I recently learned of the Intel Intelligent Systems Summit 2012 taking place in Taiwan on October 16 – 17, 2012.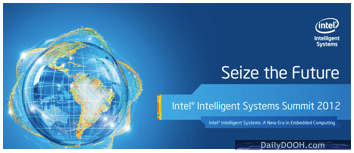 Intel's theme for the conference this year is 'Seize the Future'.
A company by the name of Mobax, which I have featured here in the past will be presenting at a mini open session on day one at 9:20am at the Taipei International Conference Center, 1F & 2F.
'Engage with SMART Consumers to Win' is Mobax's theme and Intel has invited Mobax, to showcase combined Intelligent Metrics where they will be demonstrating NFC Tags, Samsung TechTiles & Nexus 7 tablets at POS and Intel phones.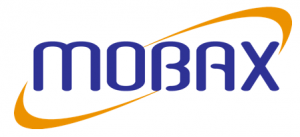 Intel stated that: "The ultimate potential of the Internet of Things will be realized with the ability to derive value from data captured at every step in the system—from sensor controllers to edge gateways to cloud to client.
To capitalize on these opportunities, enterprises require tools, technologies, and platforms able to convert massive volumes of data from many different sources into value-added information.
Intel is addressing these needs with the Intel Intelligent Systems Framework, a set of interoperable solutions designed to facilitate connecting, managing, and securing devices in a consistent and scalable manner."
Companies such as Mobax offer solutions like their Admetry platform which offer solutions to this end and are currently 'engaging with smart consumers to win' along the way.