Adrian J Cotterill, Editor-in-Chief
Scala this week announced the installation of more than 3,000 screens at the leading provider of restaurant, hotel, retail and fuel services on the German Autobahn, Tank & Rast.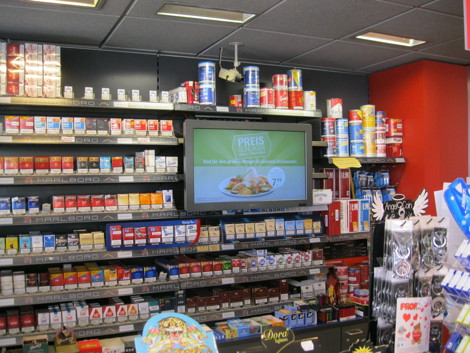 Scala Partner SEEN MEDIA manages the network, consisting of 980 Scala Players which allows Tank & Rast to manage their communication and promotion strategy at over 300 restaurants.
Helge Haarig, Sales Manager DACH at Scala told us "The management team of Tank & Rast made a crucial decision by incorporating digital communication in their remodeling plan from the start .. the companies that worked together on this project are all specialists in their field"
Tank & Rast stands out as a unique media owner with more than 3,000 digital screen channels, 290 city-lights and 100 travel-boards that can reach people on the autobahn around the clock, 365 days a year all across Germany.
The installation was carried out by Scala partner ISS Intelligent Service Solutions GmbH.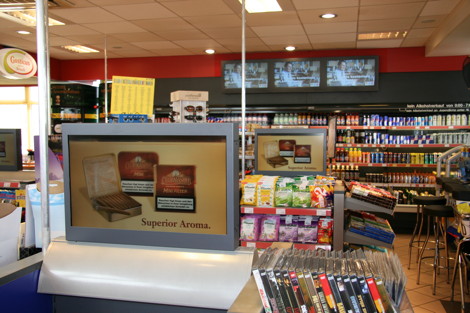 This network was recently selected by the DailyDOOH Gala Awards jury as a finalist in its Best High Street / Supermarket / Convenience Store or Forecourt Deployment category (along with similar network Amscreen and Westfield London's Stratford City Mall).
About Autobahn Tank & Rast

The autobahn services company Autobahn Tank & Rast and its tenants provide comprehensive services on German autobahns. For travelers on the German motorway network, the approximate 340 filling stations and 370 service area (including approximately 50 hotels) are a place to relax and recuperate. Around 500 million guests visit Autobahn Tank & Rast's service facilities each year. Since privatization in 1998, the company has invested around Euro 800m, mainly in its autobahn services and petrol stations