Gail Chiasson, North American Editor
Pattison Onestop and Cape Farewell Foundation will co-present 'Ship of Fools: Artists and Climate Change', an urban multi-screen project throughout Toronto addressing the reality of the climate challenge through a cultural lens, from November 5 to 18, 2012.
Responding to Cape Farewell Foundation's mandate to instigate a cultural response to climate change, Ship of Fools: Artists and Climate Change utilizes Pattison's advertising screens, and draws on the creativity of a range of artists to communicate on a metropolitan scale.
"It is rare that I have the opportunity to be part of such an important project, one which increases our environmental literacy, and helps escalate the necessity of rethinking our future." says Sharon Switzer, arts programmer and curator, Pattison Onestop.
Vanishing Glaciers, four stunning time-lapse videos by internationally acclaimed outdoor photographer James Balog, will play on the Pattison Onestop subway screens to over 1 million Toronto daily commuters. Balog's videos capture over five years of astonishing changes, dramatically documenting the ice melt of glaciers in Greenland, Iceland, Alaska, and arctic sea ice in Norway. Vanishing Glaciers plays every 10 minutes on Pattison Onestop's network of subway platform screens.
"Ice matters," says Balog. "It's the place where we can see and hear and feel climate change in action. When ice melts, everyone – regardless of age or ideological persuasion – can understand what it means."
David Buckland, Cape Farewell founder and international director, says, "James Balog's awesome glacial time lapses shockingly state the speed of the impact of climate change on our frozen north."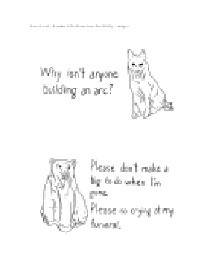 In the same time frame, Last Word, a collaborative image/text project by award-winning Canadian novelist Heather O'Neill and artist Jean-Paul Kelly, will appear on Pattison Outdoor digital billboards located at the entrance to buildings in Toronto's financial district.
And, as well, brief reminders by SHAD, a Juno award-winning Canadian hip-hop star, will appear on a west-end Pattison Outdoor billboard along the Gardiner Expressway.
Cape Farewell Foundation is a North American charity that promotes a cultural response to climate change. By connecting people with climate science through a human-scale vision of the future offered by artists, the organization fosters human and planetary resilience by facilitating new ways for creativity, science, technology and business to work together.