Adrian J Cotterill, Editor-in-Chief
Inlink, one of Australia's largest and fastest growing digital out-of-home media company, announced this week that it has partnered with Jetts Fitness to rollout digital screens and sponsored Wi-Fi services to 150+ fitness centres nationally.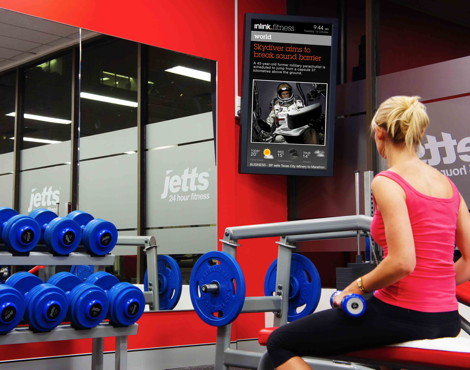 Jetts Fitness is Australia's fastest growing health club franchise and was placed first in BRW's 2012 Fast Franchises.
Oliver Roydhouse, Managing Director of Inlink, told us "Our Fitness Network will offer advertisers an effective medium to engage a busy and health-conscious urban audience. We are excited to have Jetts as our foundation partner in the fitness space. We've deployed around 50 clubs to date and are installing new sites daily."
The digital screens will deliver real-time news and premium advertising to members throughout their workout. The free Wi-Fi service is an amenity to members and will provide sponsorship opportunities to advertisers.