Microsoft enlisted the expertise of social mobile agency Jam, experiential and events specialist Slice and RAM Vision to entertain shoppers in a 'fast and fun' way, with a new campaign that took place over the weekend at Bluewater Shopping Centre.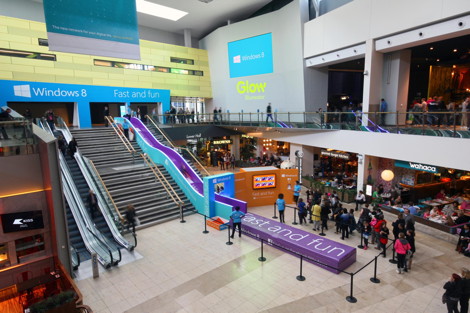 To demonstrate the Windows 8 strapline 'fast and fun', members of the public took to a giant slide that was specially designed and erected by Slice on the main stairwell of the Glow Plaza.
Photos of participants were shared through an innovative custom built platform, taking images in real time, sharing them via mobile into Facebook and Twitter and beaming them onto RAM Vision's iconic 21 sqm indoor LED screen in all their glory to shoppers in the Glow Bluewater Plaza.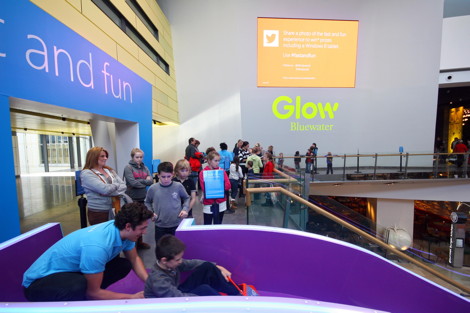 Jam concepted the campaign, designed to create a viral reach well beyond the live activity, building a platform which took the campaign photos and printed them for participants to take away with them, while pushing them to digital, mobile and social channels to extend amplify the experience.