Gail Chiasson, North American Editor
Steve Kieffer, one of the co-founders of the Signage Foundation Inc. in 2001, has officially announced his retirement from the SFI board.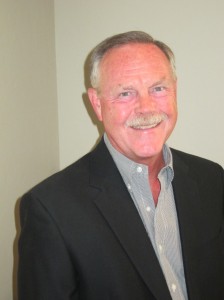 Kieffer, who sold his Sheboygan, Wisconsin, sign company, Kieffer & Co., in 2008, had retired from active sign work at that time, and soon after had joined the SFI board.
He recently played a major role in the October 10-11, 2012, National Signage Research and Education Conference by presenting both his Glossary of Signage Terms and his charted classification for types of signs.
Previously, he had received the sign industry's top honor, the Kirk L. Brimley ISA Distinguished Service Award, in 2008. The International Sign Association (ISA) presents this award each year to a member who demonstrates outstanding dedication and service to the association. Award recipients are sign professionals who have made a significant contribution to the sign industry over the years. He served as ISA chairman of the board in 2002.
Kieffer led the effort to form The Signage Foundation, Inc. the independent research arm of the on-premise sign industry.