Russ Curry, Ministry of New Media
It's hard to imagine but a week today it will be all over! The SOLD OUT DailyDOOH Gala Awards are of course all set for next Thursday evening at the prestigious Banqueting House, Whitehall, London.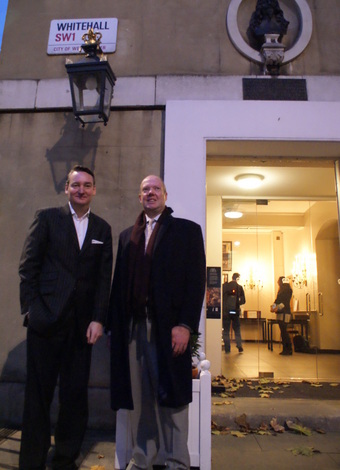 Yesterday we met for the final time at the venue for a bit of a rehearsal, shown above is NEC Display Solutions VUKUNET's Dirk Huelsermann who is title sponsor of the event – so we thought we ought to let him say a few words on the night, Ed with DailyDOOH editor in chief Adrian Cotterill.